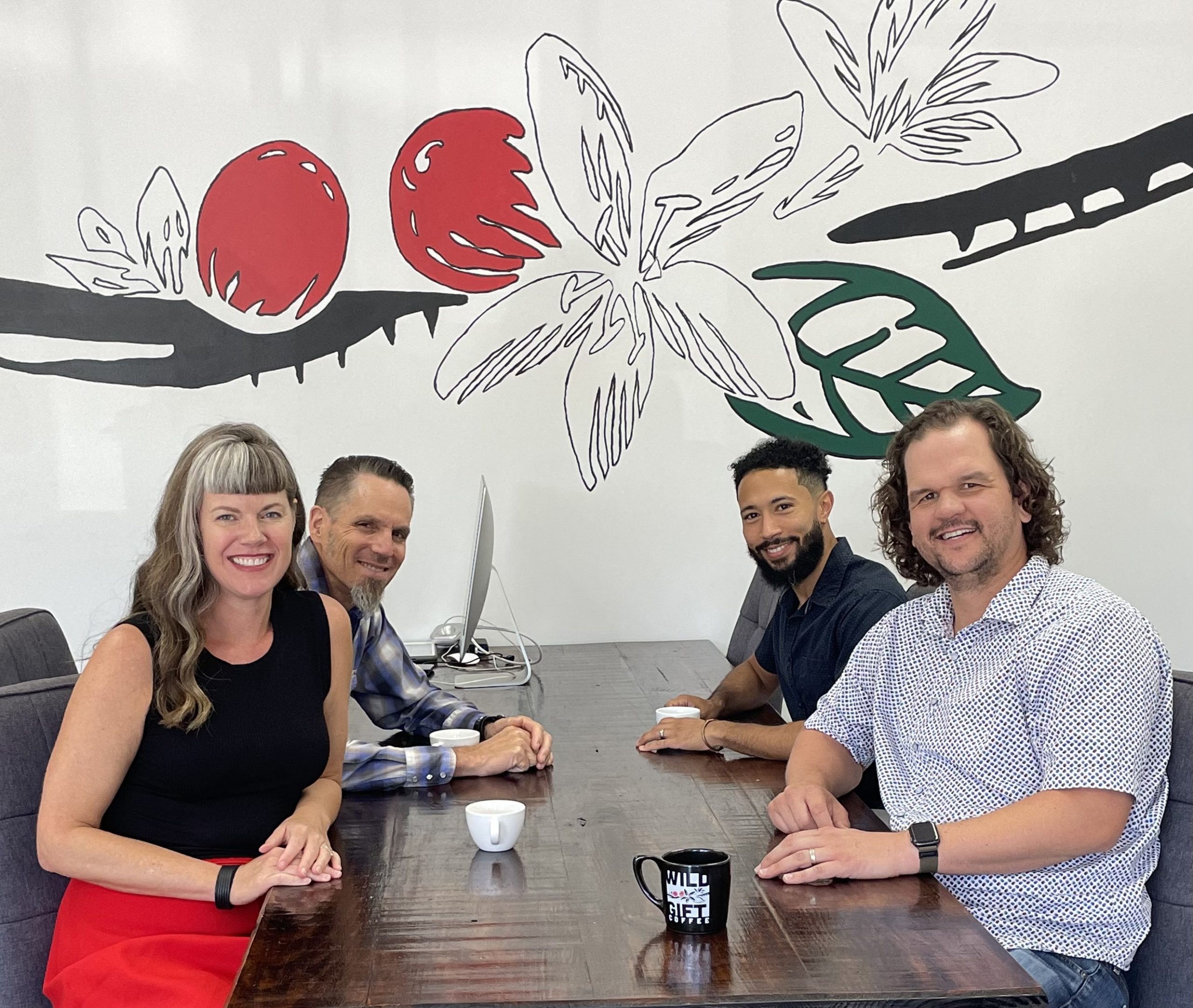 PEOPLE
At Wild Gift Coffee, we believe you get back what you give out. From employees, to producers, to customers, to vendors - we believe in treating people well. Which is why we offer above average salaries, provide PTO and other benefits for our whole team, and pay 100% of every employee's health insurance premiums. Call it karma, or just call it the right thing to do. We started as friends, and built Wild Gift Coffee on that foundation. Relationships have always been key for us. We purchase directly from many of our producers, returning year after year to build mutually beneficial and sustainable relationships. We routinely pay more than three times "fair trade" prices. We work with a small number of trusted importers and exporters, so that we feel confident in the whole supply chain. And many of our customers and vendors have been with us since we started. They invest in us, and we invest in them. Treating people well is always worth the investment.
EQUALITY AND DIVERSITY
In terms of equality and diversity, many industries could stand to take a hard look at themselves. Coffee is no different. We would love to see a world where people see a big picture and work toward a more equitable society. At Wild Gift Coffee, we start in our own space. Our team is small, but diverse. One of our three owners is a woman, and we regularly source coffee from female producers and women-owned coops and organizations. We support businesses that we think are working toward these same goals, and every year we donate to organizations we believe make the world a better place.
ENVIRONMENT
We know we can't save the world, but we also know that if every company did just something, it would make a big difference. Some small ways we are doing our part include composting our chaffe, donating and reusing our jute bags, recycling at our facility, and working on compostable packaging for the near future. We work with importers and producers who encourage and employ sustainable farming practices. Our largest importing partner is 100% carbon neutral. Every little bit adds up to bigger bits - and can really make a difference.
Coffee is a Wild Gift!
Wild Gift Coffee was founded in 2014 by Clancy Rose, Rob Ovitt, and Jenée Ovitt. Sylvon Stevens joined the team in 2020.
---
Almost as rare as the Ecuadorian Stubfoot toad, Clancy is a native Austinite. Jumping into coffee directly after high school, he was always intrigued by coffee travel. He is a former barista, long time coffee roaster, and our green coffee buyer. Always in search of hard to find coffees and other rare species in the depths of the coffee jungle, Clancy's spirit animal is the Amur Leopard.
As a Texas native, Jenee learned about life in New York City and learned about coffee in North Carolina. She came back to her roots to her chosen hometown of Austin to make her coffee dreams come true. She uses her skills as a supertaster to QC as much coffee as she can drink. She also tries to make the space inviting and nice for all who come in. Her spirit animal is a semi-feral black cat with a platinum and ruby tiara.
After growing up in Southern California on a steady diet of ocean breezes and gas station coffee, Rob moved to Austin in the late 90's. Soon he fell in love with good coffee. As the senior member of the Wild Gift team, he tries to embrace the role of resident old man while still maintaining a youthful optimism. Thanks to the natural mood-elevating properties of coffee, this appears to be sustainable. On any given day, you might find him knee-deep in roasting, production, cupping, or training. Or maybe swimming at Barton Springs. He loves coffee and coffee people. But mostly coffee. And people. His spirit animal is the Civet.
Leaving the concrete sprawl of Houston, Sylvon made his way to Austin to commence his sophomore year of high school. His journey in coffee began when he got his first apartment where he met a neighbor who worked in specialty coffee and enthusiastically shared her knowledge of the coffee world . He's held various positions in the industry from barista to trainer, cafe manager, and technician, to joining the WG Team. In his spare time you can find him on a soccer pitch or watching an Arsenal game with his wife and future soccer pro son. His spirit animal is Bagheera, the panther.